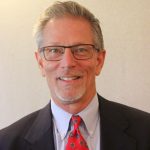 Phil Liberty
Universal The Communications Company
http://www.universal-tel.com
pliberty@universal-tel.com
(954) 571-9900 ofc
(954) 471-7849 cell
Universal The Communications Company – established 1996.Located in Deerfield Beach, FL and able to do business (almost) anywhere in the worldAgents for all the major Telecommunications companies you know and own in your stock portfolio (AT&T, Comcast, etc.) as well as many boutique companies you may not know, but should.
Never call them directly, call us. Same price but a much more personal level of service.
Agency services cost you nothing and protect you from being oversold!
Expertise in high speed Internet and WAN technology (Ethernet Fiber and/or Broadband) as well as:
VoIP / SIP Trunking
SD-WAN / MPLS
Contact Center
We build and manage customer networks.
Structured Cabling (low voltage)
Switch and Router
Firewall Management
Server Management
Desktop Management
VoIP Phones
We are a great resource to consult well in advance of any move or change in your company communications plan. THERE ARE SO MANY OPTIONS TODAY! Universal vets them all and provides you with the information you need to build the best communication solution for your business.
Adam Moss
Clarity EPS, Inc.
https://clarityeps.com
www.linkedin.com/in/adamdmoss
adam@clarityeps.com
(561) 338-4446 ofc
Clarity EPS are experts in helping businesses process credit cards.
Typically business owners tell me that they are frustrated by not being able to grow their business, or I hear them say they struggle to meet payroll or pay vendors due to high processing fees. It's not uncommon to hear them say they are unable to get in touch with their rep to answer questions they may have about their statement, funding or a general question about their account. And others tell me they struggle reconciling transactions and accessing payment information, resulting in inefficiencies and higher bills from bookkeepers and accountants. At Clarity EPS we have been helping businesses meet these and other challenges since 2003.
If any of this sounds familiar or you are encountering other issues related to processing credit cards, I would love to see how I can help your business. In the end, I will either confirm you have a great program or present you with a better solution. What do you have to lose?
Please feel free to give me a call at 561-338-4446 or email me at adam@clarityeps.com
Nathan E. Devore
ProTravel International, LLC
www.protravelinc.com | www.hotelsthatinspire.com
nathan.devore@protravelinc.com
914-992-5513 direct
800-431-1130 x5513 toll free
We specialize in bespoke vacations, meetings, incentive and corporate travel management.
We are proud members of the Virtuoso Travel Network providing proprietary amenities and discounts not available through other travel agencies.
Our hotel discount program is equal to and sometimes better than our competitors.
We offer 24 hour service.
We have had the good fortune to travel to many of the destinations that our clients are interested in visiting.
Our vendor relationships are some of the strongest in the industry which gives us the ability to clear space that would otherwise be considered "Sold Out" to other agencies.
It would be our pleasure to work with you to plan any of your future travel needs. Please feel free to contact us at Nathan.devore@protravelinc.com or 914-992-5513.

Michael Caputa
Web Results, Inc.
https://webresultsinc.com
michael@webresultsinc.com
954-569-0201 direct
Web Results, Inc is web hosting company that provides web site design and development. We specialize in WordPress website hosting and business class email service.
I am always available to speak with our customers and of course I am happy to answer any questions that a future customer may have as well.
Please feel free to give me a call or email me anytime and I will do my best to help!